Electrician Carson City, NV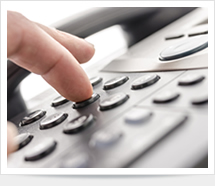 Are you looking for a licensed and competent electrician in the Carson City area? You don't have to look further since you can just call Dr. Shock Professional Electrical Services. We have expert personnel who can work on all your electrical concerns and needs. Please call us at 775-626-9933.
Why Hire a Licensed Electrician?
There are a lot of advantages of hiring a licensed and experienced electrician. For one, you are assured of reliable installation regardless of the scope or complexity of the task. You can also hold him or her liable if there are some issues with the work done, like faulty installations.
Moreover, working on your electrical concerns in a DIY manner is a risky thing to do. You might encounter issues or situations that only a licensed electrician can efficiently work on. There are also some special tools needed for electrical installations that an ordinary homeowner doesn't have. Most of these tools must be handled properly by a trained and skilled technician.
But if you hire people with proper training and appropriate licenses like us, you are assured of efficient solutions to your electrical problems. For example, our electricians can easily pinpoint issues with your electrical connections by using proven troubleshooting methods and techniques. They also know how to use handheld tools and even the most advanced equipment used for commercial electrical installations.
Specific Electrical Jobs that We Can Handle
Every electrician in our team is knowledgeable and possesses the required certification and license to install or work on any of the following:
Residential Properties:
electrical installation and upgrades
home lighting design and installation
installation of safety devices and specialty fixtures
troubleshooting and repair
electrical and safety inspections
creating energy-efficient electrical system
installation of home generators and solar panels
Commercial Properties:
electrical upgrades and new installations
installation of security and specialty lighting
making buildings compliant with local codes
installation of modern electrical devices
installing energy-saving devices and fixtures
safety and security design services
hi-tech troubleshooting
installation and maintenance of generators
repair and maintenance services
These are only some of the services that we offer to Carson City clients and property owners from nearby areas. Just tell us your specific concern or project requirement, and we will create a service plan tailored to your needs.
Fast Service and Affordable Rates
Not all electrical services company can provide fast and reliable services. But at Dr. Shock Professional Electrical Services, we are one of the few exemptions. We can address your electrical concerns fast but without compromising the quality of our work. We can even send an electrician to your location in the wee hours just to work on your property during emergency situations. We offer this kind of service since we understand how important it is to have a reliable and functioning electrical system, especially if you are a business owner.
Aside from our fast and reliable services, we also offer rates that you can easily afford. We have some of the best rates for electrical services in the Carson City, NV area, so you can avail our services without stretching your budget.
Call us today at 775-626-9933
Dr Shock provides quality electrical services throughout the following Cities in Northern Nevada:
Dayton NV
Minden NV
Stead NV

Gardnerville NV
Spanish Springs NV

Fallon NV
Lake Tahoe NV
Washoe Valley NV