Specialty Lighting Solutions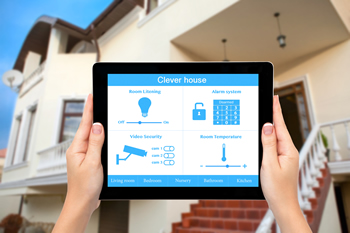 Every home and commercial property will have lighting systems and these are a basic necessity.  While some fixtures and installations are standard on most properties, there are times when customers have some specialized requests. This is where we come in to the picture.
We at Dr Shock Professional Electrical Services cater to residential and commercial clients across Reno, Dayton, Minden, Sparks and Stead. We have also provided excellent services to homeowners across Carson City, Incline Village, Gardnerville, Spanish Springs, Fallon and the surrounding areas.
If you want any Specialty Lighting Solutions you need look no further than our company. We understand that every customer has specific requirements. This means a cookie-cutter approach can never work and we provide custom solutions that take into account aspects such as:
Residential or commercial property
Age of the electrical installations
The spread of the property
The type of fittings and upgrades required
The circuits that exist on the property
Type and number of appliances and equipment used there
Specific needs and requirements of the property owners
Other
We design and install all types of electrical systems on residential as well as commercial properties. Our licensed, skilled and resourceful electricians have decades of combined experience behind them; this gives them the ability to tackle every project with skill and expertise. The different types of Specialty Lighting solutions we offer are:
Residential Specialty Lighting
Landscape lighting- We provide excellent exterior lighting solutions that enhance the appeal and functionality of the outdoor spaces of your property.
Bath lighting- Today, homeowners want their bathroom spaces to be designed and lit with as much attention to detail as the rest of their house is, and we provide custom bath lighting solutions.
Holiday Lighting- Many homeowners like to light up the exterior of their home and the alfresco spaces for the holiday season and we handle those jobs as well.
Energy Saving Lights- Today, the focus is on energy conservation and we can provide a range of LED light fittings for different areas of your home. These are 80% more energy-efficient than standard fittings.
Kitchen Lighting- Task and recessed lighting in kitchen and dining areas to add to their functionality and aesthetics
Commercial Specialty Lighting & Solutions
The range of specialty commercial lighting services we provide include:
Landscape & Security Lighting         
Ballast & Bulb Replacement
Recessed & Custom Lighting
Generator Installation & Maintenance
Wiring Upgrades Energy Saving Lighting Design Safety & Security          
Electrical Safety Inspections
Surge Protection & Transfer Switches
Energy-Efficient Lighting Solutions
Regardless of whether we are handling residential or commercial electrical jobs, we ensure that all the work is completed as per code and in a safe and professional manner. You will find that while we maintain the highest quality standards in all our work, we also maintain very competitive specialty lighting cost.
For any more information about the range of commercial and residential electrical services we provide, call Dr Shock Professional Electrical Services at this number- 775-626-9933. If you prefer, simply send us your queries or requirements via this online form and will respond within 24 hours.
Dr Shock provides quality electrical services throughout the following Cities in Northern Nevada:
Dayton NV
Minden NV
Stead NV

Gardnerville NV
Spanish Springs NV

Fallon NV
Lake Tahoe NV
Washoe Valley NV