Testimonials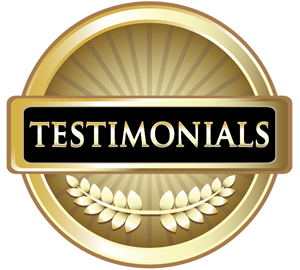 Dr Shock Electric has been a leading provider of residential and commercial electrical services in Northern Nevada for over a decade. From new electrical installs, existing home electric remodels, to solar and wind powered systems, we have the knowledge and expertise to take on just about any project that requires an electrician.
Below is just a sample of our satisfied customer reviews.

---
1 Month Ago / 5 Star Review
Mike and his wonderful team have performed numerous electrical system upgrades and remodels at my home in the last few years. They are very reliable, their work is top notch and their prices are very reasonable compared to other electricians. I would definitely recommend Dr Shock Electrical and Mike for all your electrical needs.
~ Peter Morley
---
5 Months Ago / 5 Star Review
I had issues with our solar inverter shutting down and Mike came out same day and fixed the issue the same day which was a god send. Can't thank Mike enough for his great service and fair pricing.
~ Vonnie Murry
---
1 Year Ago / 5 Star Review
My solar system back-up generator had been failing for the last several months. I had 3 different solar companies try to repair it to no avail. Mike and his crew were able to replace a faulty part and I was back up in a few days. I would recommend Mike and Dr Shock Electric to anyone who needs a reputable and reliable electrician.
~ Michael Evans
---
1 Year Ago / 5 Star Review
I highly recommend Dr Shock Electric. They did an electrical remodel on my home that was nothing short of superb.
~ A. Taylor
---
2 Years Ago / 5 Star Review
Awesome service and pricing. I'd recommend Dr. Shock Electric to anyone.
~ Larry DeVincenzi
---
2 Years Ago / 5 Star Review
Completing tasks was the easy part and Richard does excellent work and clean up. Scheduling was problematic getting dates to jell. This is very commonplace wirh the trades but we did have a lot of little things and one or two changes in plans (my wims) before we were done.
---
3 Years Ago / 5 Star Review
GREAT! He's got the job to create in material what was made on paper. Did entire electrical wet stamp work for my fire damaged home in an EXTREMELY professional and accommodating manner. It passed Douglas County building dept. inspection with zero issues, resulting in my building permit being issued ON TIME!
---
3 Years Ago / 5 Star Review
The service was excellent. Mike came to give the estimate right on time.? I was able to make an appointment? for the following week for the work.? Richard was very professional and friendly.? He was able to accommodate his work around my baby's naps and was more than happy to do it.? Which I greatly appreciated!? When we need more work we will definitely call Mike.
---
4 Years Ago / 5 Star Review
"I Called up Dr. Shock and had an appointment scheduled the next day. Technician was on time, clean courteous and got the job done in a timely manner. We will be calling them soon for another upcoming project"
~ Curtis Scwartz
---
4 Years Ago / 5 Star Review
"These guys are very knowledgeable technicians with a wide range of experience and expertise"
~ Sally Carner
---
4 Years Ago / 5 Star Review
"You guys did a great job installing my solar system, I am now producing my own electricity for my home and have plans on changing out my gas appliances to reduce my bill even further!"
~ David Evencheck
---
4 Years Ago / 5 Star Review
"The technician called before his appointment time and notified he was running late. 15 minutes later he started the installation of my new entry chandelier. I helped him get the fixture out of the box and was surprised at all the pieces. The technician quickly assembled my fixture and had it working within an hour. Every one at the Christmas get together complimented the new light fixture. - Thanks for coming out on such short notice and getting this done"
~ Mary Wilson
---
4 Years Ago / 5 Star Review
"My husband and I had a spa delivered but had no idea how to hook it up. Dr Shock Electric was out the next day, knew exactly what to do and had us swimming by the end of the day!"
~ Lori Biscoff
---
4 Years Ago / 5 Star Review
"I took almost every outlet apart in my house trying to find a problem. After giving up I called "the Doctor". Within 15 min of investigation he had a prognosis with a cure. Thanks Dr Shock"
~ Dan Bramby
---
4 Years Ago / 5 Star Review
"Our house had lights that would flicker when ever we turned on the microwave, we had several electricians out to try and figure it out. They checked the circuit, re tightened the connections in panel
but never resolve3d the problem. we finally called Dr. Shock and asked if they could figure out the problem. After a short service call the discovered that the local power company would have to come out to check the incoming service. Sure enough they found the problem behind the meter. My lights no longer flicker and I even think my power bill is less every month."
~ William Merble
---
4 Years Ago / 5 Star Review
"Offgrid in the Sierra Nevada's, Thanks for the awesome renewable energy system"
~ Pat Eiberman
---
4 Years Ago / 5 Star Review
"My kitchen is new and improved but it would not be as evident without all the lighting we had installed by Dr. Shock. Much thanks to their design department."
~ Carol D
Dr Shock provides quality electrical services throughout the following Cities in Northern Nevada:
Dayton NV
Minden NV
Stead NV

Gardnerville NV
Spanish Springs NV

Fallon NV
Lake Tahoe NV
Washoe Valley NV