Electrician Incline Village, NV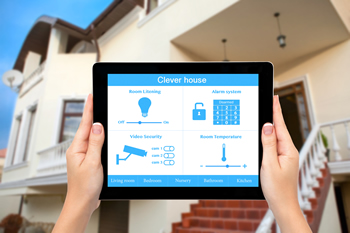 Dr. Shock Professional Electrical Services offers an exceptional brand of service that features fast and reliable completion of all tasks. You won't find a better electrician than the crew that we send to our clients' locations across Nevada. In fact, the many positive reviews that you can read in our Testimonials page can attest to our electricians' exceptional skills. From diagnostic and troubleshooting to installation and maintenance, we have the best electricians in-house so you can have your electrical concerns addressed outright.
We have a Powerhouse Technical Team
We're truly proud of having a solid technical team that includes licensed and experienced electricians. We have made it a point to only hire licensed electricians – master, journeyman, residential/commercial – to ensure that clients in Incline Village and nearby locations will get the best services. Apart from having license, our crews also undergo constant training and knowledge upgrade to fully equip them with necessary skills in handling all kinds of electrical-related tasks. Simply put, we have the best electricians and electrical system personnel that you can possibly hire.
One-Stop Electrical Services Company
We aim to become a one-stop company offering all possible electrical services to clients in Incline Village, NV and other areas nearby. Accordingly, our electricians are trained to work on different electrical concerns, so you are guaranteed of positive results. Here's a short list of the various services that we can offer you:
Hi-tech troubleshooting
Wireless lighting
Energy-saving lights
Landscape lighting
Electrical upgrades
Generator installation and maintenance
Home lighting designs and installation
Electrical inspections
Wiring upgrades
Security lighting
Circuit installation and upgrades
We can handle many other installation, repair, and maintenance tasks aside from the ones already mentioned. Just tell us your specific concern so we can send our licensed electrician to your location right away.
Quality Installation and Service
At Dr. Shock Professional Electrical Services, we take our jobs seriously and treat each task with utmost dedication. Our crews know what clients expect from an electrician, which is why they always ensure that they handle their tasks professionally.
This means guaranteeing that their work area is cleaned right after the task is completed and communicating with clients in a courteous manner. Our crews also take care not to cause disruptions in our clients' daily activities and guarantee that each project is completed the soonest time possible. Most importantly, our technical team ensures that projects and tasks are performed according to best practices, hence leading to the results that clients need.
Versatile Electrical Servicemen
Aside from skills, it's also important for an electrician to show versatility. This means being able to know what residential buildings require in terms of electrical setup from what commercial establishments need regarding the same concern. The great news is that our electricians are both knowledgeable of commercial and residential electrical works.
This is made possible by years of industry practice and decades of combined experience in performing different electrical services. In fact, many of our past clients in Incline Village and other areas we serve have nothing but praises for our deft handling of their specific electrical needs. From troubleshooting wiring problems in private residences to installing upgrades on electrical systems in commercial establishments, rest assured that our crews know what they're doing.
Hire a licensed and experienced electrician now by calling us at 775-626-9933.
Dr Shock provides quality electrical services throughout the following Cities in Northern Nevada:
Dayton NV
Minden NV
Stead NV

Gardnerville NV
Spanish Springs NV

Fallon NV
Lake Tahoe NV
Washoe Valley NV