Featured Products
Dr Shock is a supplier of quality electrical products for residential and commercial applications. We run special monthly offers and discounted pricing on a variety of electrical products. Call us at 775-626-9933 for more information on our featured products below.
LED Lighting
Featuring the latest styles in modern interior and exterior LED Lighting, including indoor recessed lighting and outdoor motion sensitive lighting. Our quality collection will transform your spaces and with our steep discounts, you can save a bundle on all your LED Lighting needs.
Generators
We are a full service provider of new and used power systems including diesel generators, natural gas generators, genset enclosures, UPS power systems, automatic transfer switches (ATS), HVAC/CRAC equipment, electrical transformers and electrical switchgear with competitive pricing.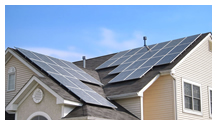 Solar Panels
We specialize in installing battery-based, Off-Grid solar electric systems, which represent the bulk of our solar business. We have partnered with some of the leading solar panel manufacturers in the USA, allowing us to bring you the most effective and affordable solar panels.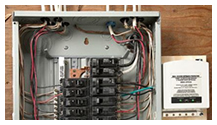 Surge Suppressors
Surge Suppressors are a vital component that provide protection for your home, commercial space, industrial building or data center from damaging power surges and spikes. We have tested numerous Surge Suppressors over the years, hence we are able to recommend the best products at the right prices.
Call us at 775-626-9933 for more information on our featured products above.
Dr Shock provides quality electrical services throughout the following Cities in Northern Nevada:
Dayton NV
Minden NV
Stead NV

Gardnerville NV
Spanish Springs NV

Fallon NV
Lake Tahoe NV
Washoe Valley NV