Home Remodeling Incline Village, NV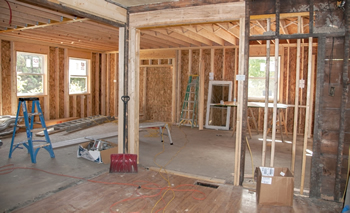 We are a Reno-based electrical services company serving the Northern Nevada area. With more than a decade of experience in the industry, we have already served countless residential and commercial clients in Reno, Incline Village, Carson City, and other areas in the state. This lengthy experience is our assurance to you that we can provide expert and quality service on any project that we will work on.
Please contact us today at 775-626-9933, or visit us at our Reno, NV office so we can discuss your electrical concerns and specific project requirements. Our in-house personnel will provide your needed assistance, whether you need answers to simple electrical connection problems or about installing new electrical system for new home construction.
Professional and Licensed Crews
When you hire our electrical services, you will get professional and highly personalized services. Our crews will come to your home or office in proper uniform and will work promptly on your electrical concerns. Their dedication to work can be hardly matched by other providers in the areas we serve. Our crews won't stop working until they find the appropriate solutions to your electrical problems.
Moreover, our installation and maintenance teams are composed of licensed and certified electricians. We never send an inexperienced crew to any project or job order. We only employ electricians with proper training, years of experience, and appropriate license. In fact, we are very careful with selecting people to work on our company. We follow a systematic selection process that enables us to find and employ only the best electricians in the state.
With our professional and highly skilled crews, we can provide clients with top-notch and reliable electrical services.
Comprehensive Home Remodeling Services
We provide our clients with premium home remodeling services. If you are embarking on a home remodeling project in the Incline Village area, it is best to contact us before you have began the construction phase. Our expert electricians will be able to assess your home remodeling project and plan all your electrical placements and installations for you.
Meanwhile, our comprehensive electrical services for home remodeling projects may include some of the following services:
installation and upgrades
wiring and remodel
installing safety devices and features
troubleshooting and repair
designing energy-efficient electrical system
design and installation of specialty lighting
electrical and safety inspections
maintenance services
You can also take a look at our services page to see our detailed listing of electrical works that we can perform for your home remodel.
Reliable Electrical Services Provider
At Dr. Shock Professional Electrical Services, we are your best ally for your home remodeling electrical concerns. We will provide you fast and efficient solutions without compromising safety and quality. We can guarantee you these results because of our professional and licensed electricians, use of top-notch electrical products and supplies, complete tools and equipment, and adherence to industry's best practices. And best of all, we provide our electrical services at rates that you can afford. So please contact us today at 775-626-9933.
Dr Shock provides quality electrical services throughout the following Cities in Northern Nevada:
Dayton NV
Minden NV
Stead NV

Gardnerville NV
Spanish Springs NV

Fallon NV
Lake Tahoe NV
Washoe Valley NV