Home Remodeling Reno, NV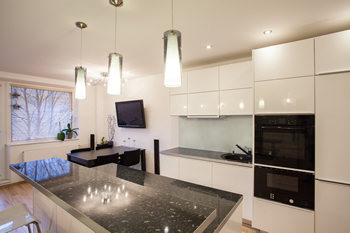 Sure, you may be a little bit excited than usual because you're finally having your home remodeled. In your frenzy, you may overlook some important things in your desire to push through with your home remodeling project and get it finished soon. Well, not to burst your bubble, but such haste can actually pose some problems down the road – costly and disastrous problems to be exact.
As we've personally experienced in many of our past projects in Reno, Carson City and Incline Village, cutting corners in particular home remodeling aspects always leads to unneeded delays and safety issues.
Reliable Electrical Systems: Critical for Home Remodeling Projects
There are some key factors in home remodeling that you should never take for granted lest you want to get inconvenienced eventually. And one specific example concerns your home's electrical system and its various components.
At Dr. Shock Professional Electrical Services, we always tell clients and friends that home remodeling can become either a rewarding experience or a daytime nightmare. Hiring an inexperienced electrician offering quite low rates can have you spending more in the end. Fires, electrocution, and other electricity-related hazards are ever-present when your home's electrical system is handled by a subpar electrical crew.
And then there are those homeowners who, in their attempt to save some dollars, actually do the electrical tasks themselves. What property owners must realize is that electrical tasks are not exactly great DIY projects that only require some simple tools and an eager mind. As it is, there are a lot of things that need to be considered first before even making an attempt to work on them. Factors such as where exactly to place wiring, what kind of outlets should be placed in specific areas, and the like. These are things that are already beyond the capabilities of most DIY homeowners.
As such, residents of Reno and other areas across Nevada should hire only a certified electrician to work on home remodels to ensure that everything concerning electricity is properly handled. And we would like to stress that the entire electrical system must be assessed first by experts before proceeding with the remodeling project and not AFTER the project's completion. This way, there won't be any need to do a back job, which could be such a waste of time and money.
The Best Technicians for Home Remodeling Electrical Needs
All electricians in our company are licensed and skilled to perform the tasks that clients need expert help on. We assure you that every personnel that we will send to your property to work on the installation, reinstallation, or upgrades during your home remodel is capable of performing any task concerning electricity.
Our crews use the right tools and equipment to ensure smooth workflow and to guarantee their own safety while working. Likewise, we have access to a wide range of electrical supplies and materials, so getting the perfect materials on time is not a problem. Lastly, we can guarantee 100 percent quality work done in a timely way so you can have your home remodeling project finished quickly.
The Go-to Electrical Services Provider in Northern Nevada
Dr. Shock Professional Electrical Services has in-house electricians who can perform excellent work on home remodeling. We accept scheduled works, but we can also handle on-call requests. We have performed numerous such tasks for clients in Reno, NV and surrounding areas, so you can count on our expertise.
Dial 775-626-9933 now to get our electrical services.
Dr Shock provides quality electrical services throughout the following Cities in Northern Nevada:
Dayton NV
Minden NV
Stead NV

Gardnerville NV
Spanish Springs NV

Fallon NV
Lake Tahoe NV
Washoe Valley NV