Residential Electrician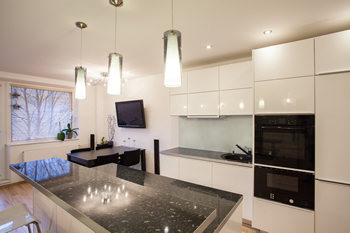 Regardless of whether you live in an apartment or house, your property is bound to have a number of electrical installations and fixtures.  When you are getting any new installation, upgrade, repair or regular electrical maintenance work done, it is crucial that you hire an experienced and licensed residential electrician in Reno for the job.
We at Dr Shock Professional Electrical Services cater to residential clients across Reno, Dayton, Minden, Sparks and Stead. We have also provided excellent services to homeowners across Carson City, Incline Village, Gardnerville, Spanish Springs, Fallon and the surrounding areas. If you want any residential electrical work done, you need look no further than our company.
We have the experience and skill as well as the resources to provide high-grade installation, service and maintenance of all types of electronic and electrical systems for residential applications. We are a leading designer and installer of a range of residential electrical systems. On board our team are expert professionals that have decades of combined experience and knowledge. The different services we provide are:
Residential Electrical Upgrades & Improvements
Every residential property has an electrical system with a certain electrical load capacity, fixtures and points.  When you are remodelling your home or expanding the existing structure, you would need to hire the services of a licensed electrician. We have handled wiring and remodelling of homes ranging from 1,000-30,000 square feet across premier residential communities in Nevada and the services we provide include:
Home Lighting Design          
Electrical Upgrades
Circuit Breaker Fixes and Upgrades
Fan Installation
Exhaust Fan Installs   
Safety Inspections
Tech Troubleshooting
Soffit Outlet Installs  
Ballast & Bulb Fixes
Electrical Inspections
Shock Prevention Dev
Specialty Receptacles
Child-proof Outlets    
Track & Accent Lights          
Wireless Lighting      
           
These are just some of the basic services we provide and if you need something done that you don't see listed here, simply give us a call and we will provide it to you. When it comes to residential electrical installations, homeowners are now asking for a number of other specialized services that add to the safety of the property, such as:
CCTV Camera Installations
Wiring Upgrades
Surge Protection
Motion Sensors
Transfer Switches
Smoke/CO Detectors                         
Home Generators
Ceiling Fan Installs
Dedicated Circuits
Energy Efficient LED lights              
Power Conditioners   
Lighting Controls- Dimmers, Transformers, Relays etc                   
           
Prompt Emergency Electrical Services
Aside from these electrical services, we also handle electrical & solar projects of every scale and complexity. We also understand that there are times when electrical problems arise unannounced and it's why we are prompt in our response and provide emergency electrical services when you need them. High quality components &materials, and excellent workmanship are the mainstays of our business. We also provide guarantees for our work and this is your assurance that we will handle the job right, the first time around.
For any more information about the range of residential electrical services we provide, call Dr Shock Professional Electrical Services at this number- 775-626-9933. If you prefer, simply send us your queries or requirements via this
online form
and will respond within 24 hours.
Dr Shock provides quality electrical services throughout the following Cities in Northern Nevada:
Dayton NV
Minden NV
Stead NV

Gardnerville NV
Spanish Springs NV

Fallon NV
Lake Tahoe NV
Washoe Valley NV